Passion and genuineness
The restaurant Sant'Agnese is a special place, where you can let yourself get cuddled by good food, simplicity and elegance.
Into the cozy parlour there's a sought and an intimate atmosphere, with few tables in order to guide personally our guests into the tasting of the refined marinate proposals of our chef.
The essence of our cuisine is the sea, of which we try to keep the flavors, the delicate tastes, textures.. preparing at the moment all the dishes, with the adequate cooking time, with the right combination, sometimes even fancy, but always in the respect of the product's genuineness.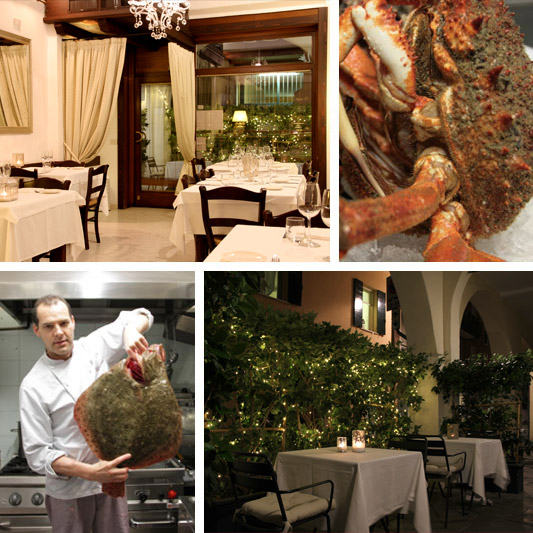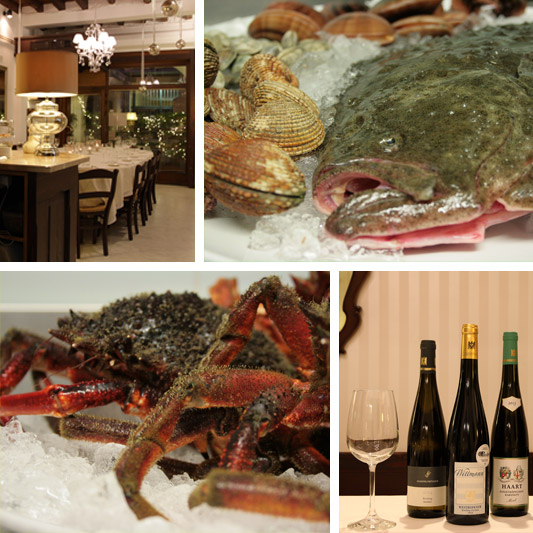 Raw materials
The love for quality encourages us to search constantly the 360° true and genuine product. This is why, throughout the years, we realized a selection of best fish products of upper Adriatic and not only.. delicacies like Mazara del Vallo shrimps, the best French oysters, Cantabrico's anchovies couldn't miss!
Esteemed craft products become the essential ingredients into Massimo's cuisine. The accurate selection of pastas, rice, oils.. reflect his love for quality raw materials, that passing throughout his expert hands become tastes and flavours of unique refinement